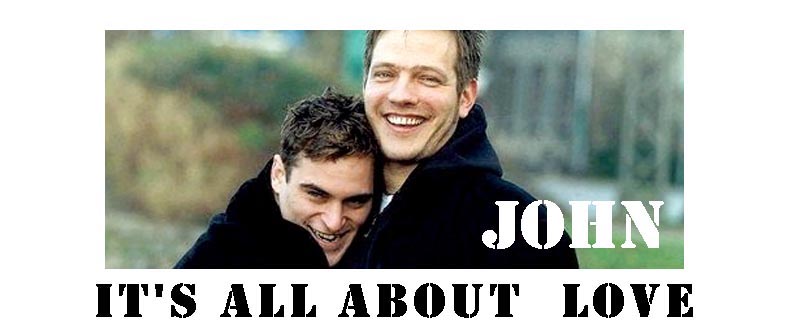 STORY
Set in a near future besieged by global freezing and the the disappearance of gravity in Uganda, this is the story of two separated lovers, one of whom is a famous ice skater (Danes; her lover will be played by Phoenix), who are reunited in New York, eventually going on a road trip which helps them rekindle their relationship
Cast: Claire Danes (Elena), Joaquin Phoenix (John), Alun Armstrong, Douglas Henshall, Margo Martindale, Mark Strong,....
Director: Thomas Vinterberg (The Celebration)
Screenwriters: Mogens Rukov and Thomas Vinterberg (writing team of The Celebration)
Genres: Drama, Romance, Science Fiction
NEWS
*From the Danish Newspaper "Politiken" June 17th 2002
Polish Music in Danish movie.
It will be the Polish composer Zbigniew Preisner, who will compose the music to Thomas Vinterberg's latest movie " It is all about love." Preisner has composed music to a Danish movie before, more exact in 1997 where he was the composer to Søren Krag Jacobsen's movie " Island on Bird street" which gave him a Silverbear at the filmfestival in Berlin.
Preisner has also made the music to Krzystof Kieslowski's 'Dekalog' and the "Red", "White" and "Blue" trilogy.
*News from " Det Danske Filminstitut " (The danish filminstitute) website
EXPECTED RELEASE : 2002.08.23
You can read the 2 articles from IAAL HERE
*Some news about "It's All About Love" from HARUKA, thanks for that "The movie will come out this fall in Japan.(but I don't know whether it is true or not.) One of production companies is Shochiku entertaiment which is a biggest production company in Japan." Thanks for the article also, I know someone who can translate it, if she wants too ;) :lol. I will post it on here when I got the translation.
Here the translation for it
No Vinterberg to Cannes.

After getting the Jury's specialprice for "Festen" in 1998 it is a huge disapointment for the Danish director Thomas Vinterberg, that his latest movie, the English-speaking "It is all about love" has been rejected by the film festival in Cannes.
Vinterberg could tell about his disapoinment to the Danish newspaper "politiken" that friday could announce that the movie was turned down. "They have told me that they were very surprised and cannot understand that the movie not is similar to "Festen". But for me it was very important to make something different" Thomas Vinterberg says to the newspaper.
Vinterberg emphazises, that the movie that is a lovemovie and roadmovie across the United States with Joaquin Phoenix (Gladiator) and Claire Danes (Romeo+Juliett) in the leading roles, first of all has been made for the audience and not for Cannes ! But there is no doubt that taking part in the film festival would have made things much easier.
*Thank a lot Marissa for this news :)
Bad news about "It is all about love"
The Danish newspaper Politiken 17/4-2002

"It is all about love" is not going to be shown in Cannes, not because the movie not could be ready in time, but because the committee said no to show the movie !!

Thomas Vinterberg :

Quote:
They have turned me down because they were surprised and could not understand why "It is all about love" not is similar to my old movie "Festen". But for me it was very important to make something else, so I am very disappointed!! It was very important to be in Cannes to make some publicity for the movie - but mostly for the honor !! Rumors say that my movie was too American, but I am not making movies for Cannes but for the public, and I really think this movie is good! It is the most challenging I have made !
The movie has been sold to most of the world, but ironically not America !
From the Danish Newspaper "Ekstra Bladet"

I am disappointed !!

"It is no secret that I am disappointed about "It is all about love" not is going to be shown in Cannes, but in a way I am also a bit relieved because it would take a lot of compromises to get it ready in time to the Cannes Film Festival in May ! I am happy that I now have time to make the movie just how I want it. The committee have seen my movie without music, at a time when I did not really think it was ready" Thomas Vinterberg says !
It is almost 4 years ago, Thomas Vinterberg won the Jury's Specialprice in Cannes for his movie " Festen" and it was kind of a matter of course that "It is all about love" with Joaquin Phoenix and Claire Danes would be chosen for the festival !

"They told me from Cannes that they like my movie, but that they were looking for another kind of movie this year. They were very suprised that I had made an American movie and not had continued in the same direction as Festen." Thomas Vinterberg already received the bad news some weeks ago ! I do not make movies for Cannes, but for the public ! The rejection from Cannes can mean something for the publicity in France, but it has already been sold to most of the world except for The US. But he admits that is has hurt his sence of honour.

But in spite of the disappointment, he is still very optimistic about the movie ! " I am very happy about my movie, it is a big movie and a big project and very different from " Festen" This movie is kind of the opposite of "Festen", and Joaquin Phoenix and Claire Danes is also very happy about the movie" he says.
*Cannes news from HERE
Ca nnes lags on film picks
Tue Apr 9, 2:35 AM ET
It is also unclear whether von Trier's fellow Dogme pioneer, Thomas Vinterberg, will have his movie "It's All About Love," starring Claire Danes and Joaquin Phoenix, finished in time.
*"Joaquin Phoenix is in Copenhagen, Denmark, filming his newest movie It's all about love by danish director Thomas Vinterberg. The actor and co-star Claire Danes have been accommodated in private homes instead of hotels. According to the movie's producer, Lars Rahbek, Joaquin is so down to earth that he is riding around on a bicycle in Copenhagen, instead of sitting in a limousine, like many other stars prefer. They will stay in Denmark for a month, and then move to Trollhättan, Sweden, to continue the shootings."

*"Yesterday the shootings of Joaquin Phoenix's newest movie It's all about love started in Trollhättan, Sweden. They began at 1:30 pm and Joaquin arrived just around that time in a car with a private chauffeur. According to the newspaper, he looked extremely tired. The night before, Phoenix was on a dance restaurant called "Gransäter" in Trollhättan where he, Claire Danes and the rest of the team enjoyed a Spanish inspired dinner. After Joaquin had spoken with Thomas Vinterberg in the sunshine for a while, they started the shootings. When done with it, the rest of the team ate dinner together, except Joaquin who drove away with the private chauffeur. They have been very secret about the movie so far, but next week the
film company has invited the press."
Thanks Marissa for this picture
Release date:
Vinterberg is making a film in Copenhagen
Hollywood-stars in Denmark: Claire Danes and Joaquin Phoenix starring as a couple in the new film "It´s all about love" by the Danish film director Thomas Vinterberg. The film is produced by Nimbus Film. The shootings will take place in Copenhagen, "Film i Väst" in Sweden and New York. The premiere is set to the Film Festival of Cannes next year.
Jyllandsposten, sec. 3, p. 5
Thanks to Marissa for this: The Danish Film Institute's latest news is that "It is all about love" will have premiere at the New York Film Festival on September the 27th.
Filming: Production started on April 23rd, 2001 in Copenhagen (with locations to include elsewhere in Denmark, Sweden, New York City, and other global locations) on a budget of $10 million, and then moving to New York for location shoots. Filming will last for 10 weeks, and will be complete by late June, 2001. The film will be shot on super 35mm and Cinemascope (!), with retro-futuristic art-deco art design by Ben van Os (The Cook, the Thief, His Wife, and Her Lover, Orlando)

Articles:
Premiere - Article about It's All About Love
Here some articles about it's All About Love. (If someone can translate these for us, we would be very thankful)
Marissa translated some of them, big thank you for that, you can find them here
Thanks to helene for translating this article :), you can read it here
http://politiken.dk/VisArtikel.sasp?PageID=163506
http://www.filmivast.se/PI%20-%20Pressinformation/PM%20-%20Pressmeddelande/PMT25.htm
Article from the Danish newspaper " BT" Wednesday June 13th. Interview with Mogens Rukov the man "behind" Thomas Vinterberg's success — He is not well known in the public, but in the film business, he is known to be one of the most important men behind Danish movies. He is the co-writer of "The Celebration" and "It is all about love." Outwardly it is Vinterberg that is Wonderberg, but Thomas has never hidden how important Mogens Rukov has been for "The Celebration's" huge success. Today wednesday, Mogens Rukov is off to Trollhättan to have a talk with Thomas Vinterberg. There is a problem in the script of " It is all about love" that needs to be solved. Mogens Rukov was asked for his advice, when they had to cast the actors for "It is all about love". They ended up with Joaquin Phoenix and Claire Danes. On how they got Joaquin for the role - Rukov says, " Thomas had called me, then we had watched some actors (auditioning) on video, and he told me that he wanted to go to the American military barracks in Stuttgart- Germany where Joaquin Phoenix was filming Buffalo Soldiers. I told him that that was not my job, but I went with him anyway" -" When we arrived in the limousine, Joaquin was filming in the shooting range so we had to change the car to a more cross-country vehicle . When we finally arrived to a small glade in the forest a little guy came towards us. Thomas told him that we were very interested in him. Joaquin stated that he had not read such an interesting screenplay in years. When Thomas told him that he should expect a contract offer, Joaquin was standing touchingly silent, looked to the ground and said 'I am so happy for that. On why he is working with Vinterberg, Mogens Rukov says " I guess we need each other. I like him and I think he likes me, we are two very different characters. Thomas has a quality that not even can be described, a large feeling and nearness to people, even where there is a distance. He is a great director."
Review, not so good
*The first "It is all about love" review from the Danish movie Critics Program " Frid's Movies" on The Danish Channel 3.
IAAL review by Niels Frid.
We are in New York in the year 2021. Phoenix is coming to town to get a divorce from his wife. But she has been involved in a cloning affair that threatens both their lives. Yes the story is a bit brooding and even though IAAL at momentarily is beautiful and fascinating, you cannot hide that it is a huge disappointment from a great director. The expectations has been too high. The movie has been waiting for a premiere for around half a year, and now we understand why. Neither Penn or Phoenix can save the movie, that at the most will be remembered as a interlude in Vinterberg's production.
I will only give two Christmas stars out of 6. One for the good intentions and one for the beautiful snowy weather in the movie.
*Brand new Thomas Vinterberg interview just before the IAAL premiere from the Danish newspaper Berlingske Tidende December the 25th. By journalist Miriam Katz You can read it HERE Big thanks to Marissa for trandslating the article :)
Another interview with Thomas Vinterberg, you can read it HERE
Story-board from It's All About Love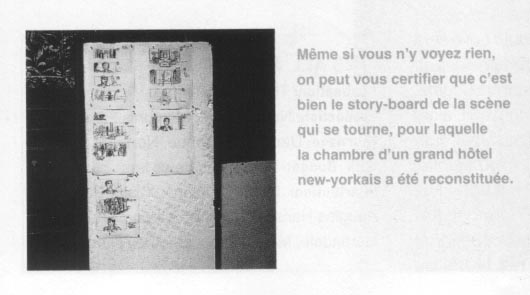 Pictures:
A picture from IAAL from the german site for Joaquin Looking For Joaquin HERE