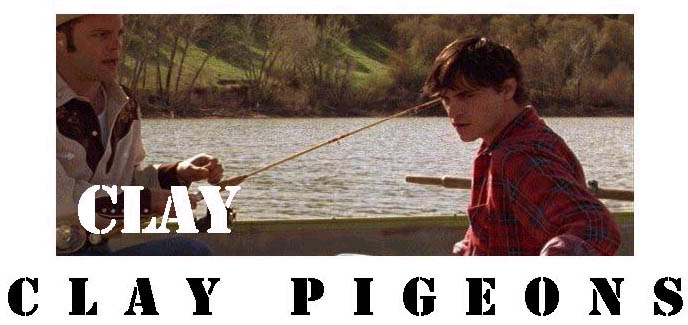 Story: Lester Long never forgets a friend
Clay is a young man in a small town who witnesses his friend kill himself because of the ongoing affair that Clay was having with the man's wife. Feeling guilty, Clay now resists the widow when she presses him to continue with their sexual affairs. Into this comes a serial killer who befriends Clay, even to murdering the nagging widow for him... but certainly not at Clay's request. But that doesn't matter for the police, as well as for a savvy female FBI agent who sees Clay as their prime suspect. Yet Clay doesn't tell them of his 'friend' who admits to him of his serial killings, primarily because Clay sees himself as somewhat of an accomplice, in that he seems to have introduced to the killer each young woman that is killed... in fact, the sheriff comments that he wishes Clay would quit finding the murdered victims, which he always seems to do. But at last Clay is able to turn from being the pigeon... to giving the film its very unpredictable conclusion.
Director: David Dobkin
Cast: Joaquin (Clay Bidwell), Vince Vaughn (Lester Long), Janeane Garofalo(Detective Shelby), Georgina Cates.
Screenwriters: Matthew L. Healy
Release Dates: September 25, 1998
Filming Locations: Utah US.
Box Office Information: $1,789,892 million.
Genres: Comedy, Crime.