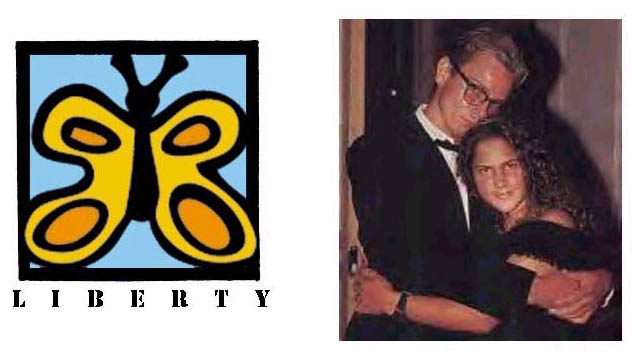 Libertad Mariposa Phoenix was born on July 5, 1976 in Caracas, Venezuela. She was the fourth sibling. Liberty, being born on Liberty Day in Venezuela, would inspire her parents to give her the name "Libertad". Liberty had worked a couple of acting roles, and she competed against Summer for a role in Russkies, but Summer ended up getting the role. After those roles, Liberty stopped acting.
Later she would join her father for a few years in Costa Rica to help him run his vegetarian restaurant with Summer.
On June 12, 1997 Liberty gave birth to her first son, Rio Everest Phoenix. She named him Rio, the Spanish form of River, in tribute of her brother. The whole family was present, and she gave birth in the family's pool. Joaquin cut the umbilical cord, and the family buried it under a new tree in the backyard.
"It was amazing. She had the baby in water--it's more soothing for the mother. He came out eyes open under water. So cute. I was crying the whole time, but Liberty didn't cry once. She didn't even take an Advil for the pain."-Summer
"He is gorgeous, curls and he is beautiful bronze. He is half Costa Rican His daddy is Costa Rican and he is just, aahh, so, gorgeous."-Joaquin
Two years later, on November 9, 1999 Indigo Orion was born.
Liberty currently sings in a country band and owns a pie bakery. She is expecting her third child.
Here are some quick facts about Liberty:
¦sings in Country band ¦born on Liberty Day in Venezuela ¦doesn't act ¦5'4"¦doesn't act
Also, here is her filmography:
Seven Brides and Seven Brothers (1982) [Christie-guest spot]
Kate's Secret (1986-TV) [1st Brownie]