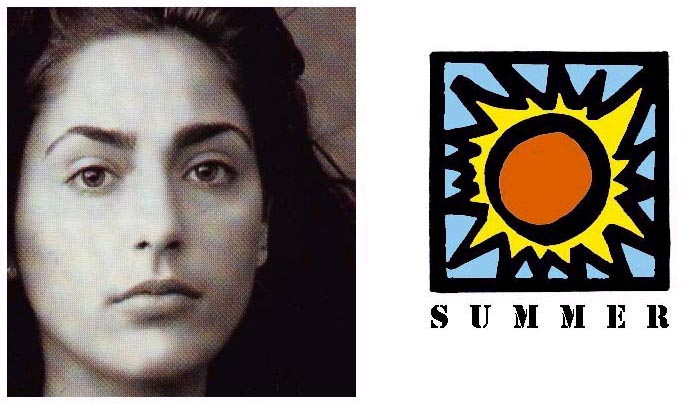 Summer Joy Phoenix was December 10 1978 at 2:34 am, in Winterpark, Florida. She was originally due November 30. She was named Summer Joy to represent the family's happiness of being back in the United States, and out of Venezuela. She is the last child Heart gave birth to. When Summer was 8, She made her acting debut on big screen in Russkies with Joaquin. After one more acting bit, she didn't act for almost 10 years. She spent most of her teen years in Florida. From January, 1997-May, 1998 she attended New York University Film School. She has been in some movies,and is really picking up the last couple of years. Currently, she is dating and living with Casey Affleck in New York's trendy TRIBECA district. In fact, they live right next door to Joaquin.
"I borrow everything, from paper towels to tofu."-Joaquin
Here are some quick facts about Summer:
¦5'7" ¦Attended NY Uni. Film School ¦living with Casey Affleck ¦appeared in European Print Ads ¦makes mostly indie films¦ ¦Plays keyboard in The Causey Way ¦vegan ¦
Also, here is her filmography:
Murder, She wrote (1984) "Were off to kill the wizard" [Joaquin also starred in]
Growing Pains (1985) "Big Brother's not watching"
Kate's Secret (1986-TV)
Russkies (1987) Candi
Runaway Ralph (1988-TV series)
Arresting Gena (1997)
Cant' Hardly Wait (1998) [scene deleted]
I woke up early the day I died (1998) [bartender #2/girl on beach]
The Faculty (1998) [Fuck you girl]
SLC Punk! (1999) [Brandy]
Girl (1999) [Rebecca Furnhurst]
Committed (2000) [Meg]
Esther Kahn (2000) [Esther]
Dinner Rush (2000) [Marti]
The Believer (2001) [Carla Moebius]
The Laramie Project (2001-TV)
Wasted movie for MTV (2002)
Other Works:
Music Video: "Eat My Dust, You Insensitive Fuck" by Catherine Wheel (1995)
Models for designer Blumarine (Spring 1999)
"This Is Our Youth" Theatre play in London 25 april till 15 june 2002
ARTICLES & PICTURES HERE